MEDIA RELEASE
United Way of Hernando County, Inc.
OCTOBER 10, 2022
UNITED WAY'S HOLIDAY COLORING CONTEST NOW OPEN
United Way's 2022 Holiday Card will Feature Lucky Winner's Artwork
Spring Hill, FL - United Way of Hernando County's 8th Annual Holiday Coloring Contest is now open! Hernando County children are invited to participate in this year's Annual Holiday Card Coloring Contest! This opportunity is offered to preschool students through 5th grade (Hernando County Schools and daycares, private schools, Hernando eSchool, and home-schooled students).
Submitted artwork is reviewed by United Way's Student Board Members, where 5 lucky winners who creatively embrace the LIVE UNITED spirit will have their artwork featured on United Way of Hernando County's Annual Holiday Card. Cards are distributed every December to over 200 community partners, local businesses, Board of Directors and more. As a thank you for the student's artistic work, each winner's family will receive a Holiday Card in the mail, and a special prize. The selected winners' teacher will also receive copy paper and school supplies for their classroom.
Contest Requirements:
Must be a Hernando County resident

Preschoolers through 5th grade welcomed to participate

Coloring contest page must be fully colored

Artwork (front) and Contact Information (back) must be completed

Colored copy must be submitted no later than November 30, 2022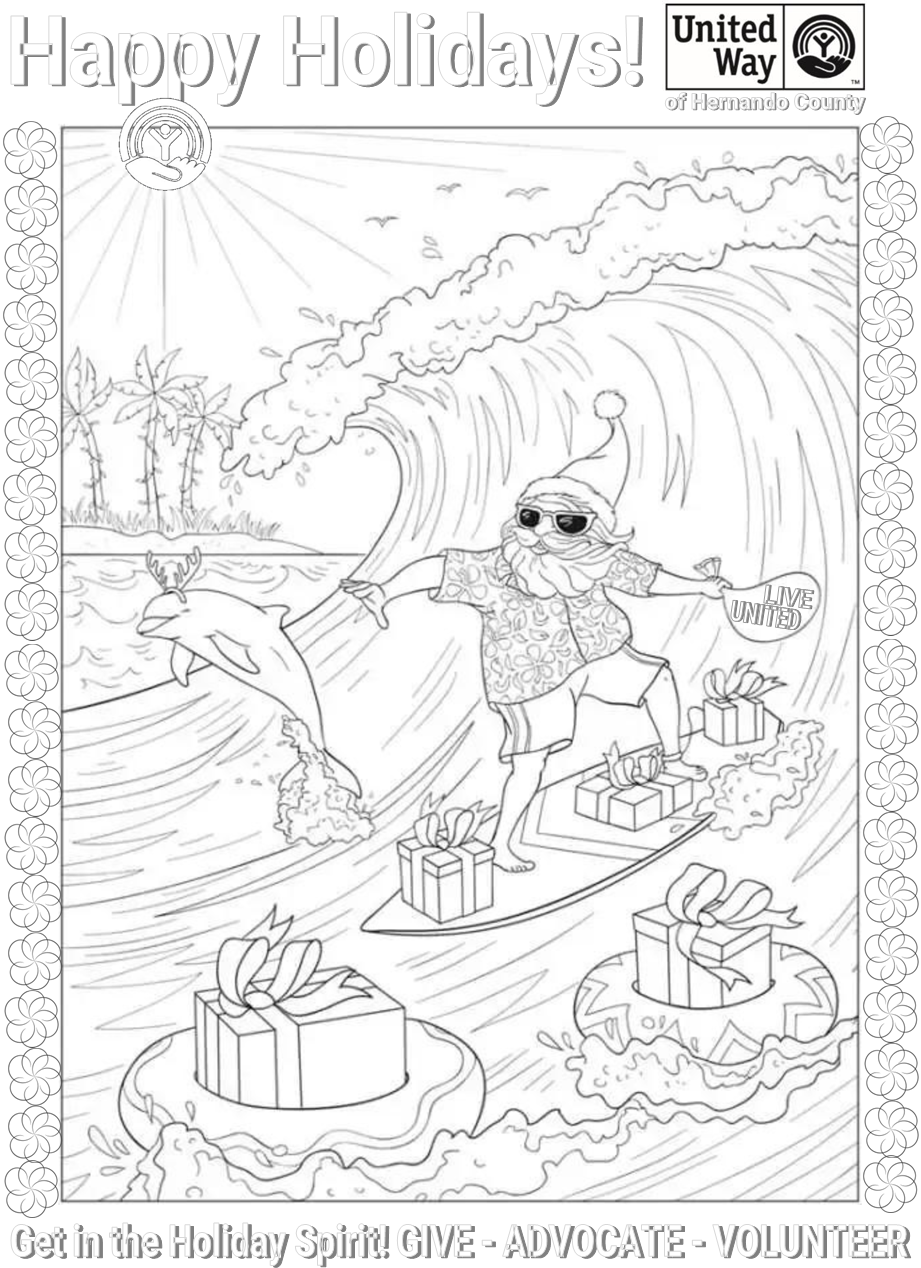 United Way's Coloring Contest page can be downloaded by visiting www.UnitedWayHernando.org/ColoringContest.
*Please submit all colored artwork before deadline to the United Way of Hernando County office located at 4028 Commercial Way, Spring Hill, FL 34606 or scan and email colored front and back to Outreach@UnitedWayHernando.org.
2021 HOLIDAY CARD WINNERS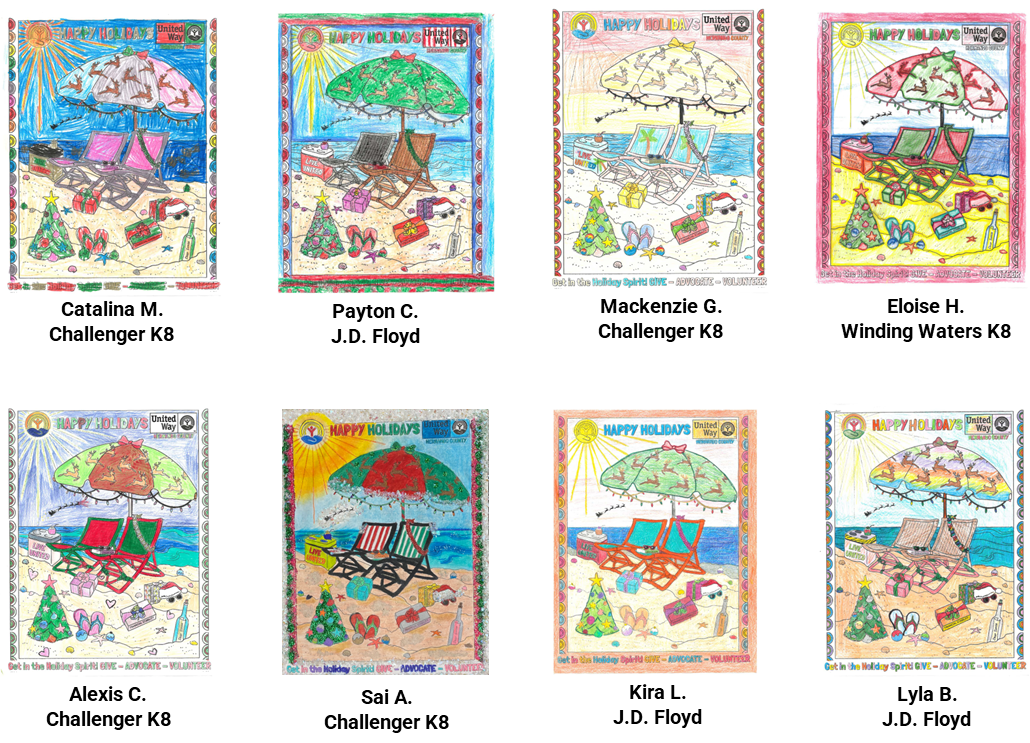 ###