YOU ARE NOT ALONE!
As of July 16, 2022, the Nation Suicide Prevention Lifeline (now known as the 988 Suicide & Crisis Lifeline) can now be reached via call or text using the new three-digit dialing code 9-8-8 and by chat.
The previous Lifeline phone number (1-800-272-8255) will always remain available to people in emotional distress or suicidal crisis.
Those who contact the 988 Lifeline (via call, text, or chat) will be connected to trained counselors that are part of the existing Lifeline network. These trained counselors will listen, understand how their problems are affecting them, provide support, and connect them to resources if necessary. This confidential emotional support to people nationwide is provided 24 hours a day, 7 days a week. 
To learn more about the 988 Suicide & Crisis Lifeline, visit www.988lifeline.org.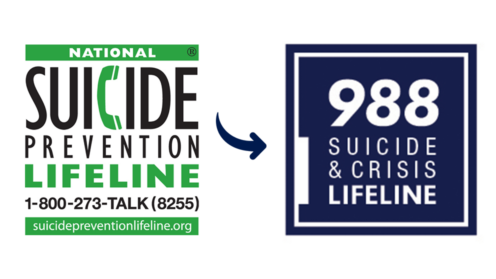 Frequently Asked Questions
Q: Does the Lifeline feature TTY services for the hearing impaired?
A: All TTY Users are encouraged to use their preferred reply services or dial 711 then 988.
Q: Is the Lifeline available in other languages for non-English speakers?
A: Absolutely! The 988 Suicide & Crisis Lifeline has a Spanish Language line at 1-888-628-9454. The 988 Lifeline also provides a Tele-Interpreter service for their crisis centers, which supports over 150 languages.
Q: When is the Lifeline Chat available?
A: The Lifeline Chat services is available 24/7. If you have trouble connecting to the chat service it is encouraged that you call the 988 Suicide & Crisis Lifeline at 988.
For more frequently asked questions in regards to the 988 Suicide & Crisis Lifeline and all of their services/resources, visit www.988lifeline.org/FAQ.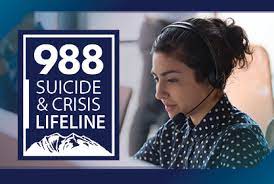 For access to local health and human service resources, please dial 211 or visit www.UnitedWayHernando.org/211.